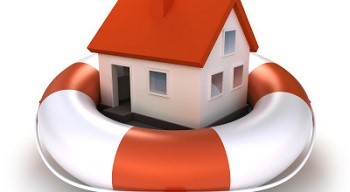 The level of insured mortgages held by Canada's largest banks is seeing almost zero growth.
This is the finding of research by Macquarie Capital Markets analyst Asim Imran who has searched data from the Office of the Superintendent of Financial Institutions. He found that there has been growth in uninsured home loans; 12 per cent for the big six banks for the year to May.
The decline in insured mortgages, Imran says, is due to it being more difficult for banks to buy bulk insurance for their portfolios, banks are more cautious over lending, and buyers are saving larger down payments which mean insurance is not mandatory.