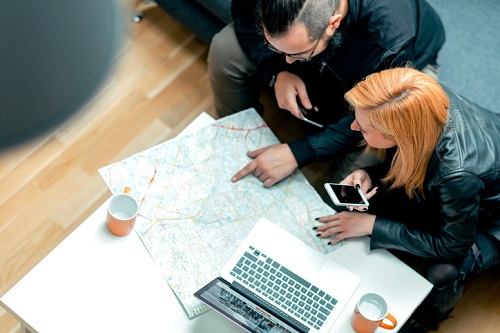 Canada Mortgage and Housing Corporation (CMHC) reported on Tuesday that housing starts in the country declined in August, with only 214,598 units recorded during the month compared to 219,656 units in July.
This trend measures a six-month moving average of the seasonally adjusted annual rates (SAAR) of housing starts.
"The national trend in housing starts continued to decline in August from the historical peak that was recorded in March 2018," said CMHC's Chief Economist Bob Dugan.
"This moderation brings total starts closer to historical averages, largely reflecting recent declines in the trend of multi-unit starts from historically elevated levels earlier in the year."
Looking into the figures for each city, it can be observed that some saw their housing starts decrease, while others were able to register an improvement.
Toronto was one of those cities whose total housing starts dropped. This shift was mainly due to fewer condominium apartment and single-detached home starts.
"Rising prices and land constraints have pulled back sales of pre-construction single-detached units over the past several years resulting in fewer single-detached starts so far in 2018 when compared to the same period in 2017."
Vancouver, Edmonton, and Winnipeg all saw an increase in housing starts. Vancouver Census Metropolitan Area's (CMA) housing starts improved in August as more multi-family projects got underway across the region. Headlining the growth were Vancouver and Burnaby, accounting for more than half of starts during the month, thanks to a number of new condominium apartment projects.
Moreover, the trend measure for housing activity in the Edmonton CMA jumped in August, mainly because of an increase in new construction of multi-unit dwellings. However, housing starts in the first 8 months of the year remain approximately 7% below the pace of activity of the same period in 2017, as builders deal with elevated inventories of completed and unsold units.
Finally, the capital of Manitoba saw an increase in total housing starts for the second consecutive month, up by almost a third in August 2018 compared to a year earlier as condominium and rental apartment construction both grew.