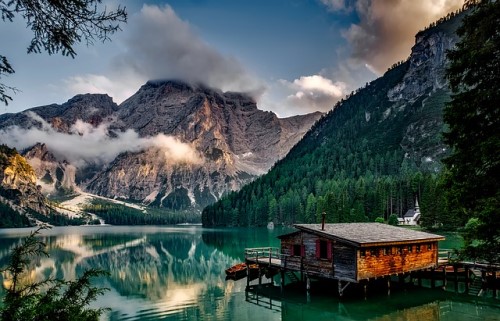 The cooling that has recently become apparent in Toronto-area home sales isn't expected to make its way into cottage country this summer, according to Royal LePage's annual Canadian Recreational Housing Report.
In fact, sales and prices are up in many Ontario resort areas, and will likely stay that way. This is because the typical cottage buyer tends to have deeper pockets than the average consumer shopping for a primary residence, according to Kevin Somers, vice president of Royal LePage Real Estate Services Ltd.
"[Cottage buyers are] less reactive to changes in the primary residential markets but just as responsive to the forces of supply and demand," Somers said.
The company's annual report is based on a May survey of 51 Canadian agents and brokers, 63% of whom reported an uptick in prices and sales of such properties this spring.
This trend is expected to continue because the inventory is tight and the consumers who're shopping aren't first-time buyers. Instead, they're homeowners who're investing their equity in vacation properties.
The Royal LePage report puts the average Ontario cottage price at $413,000. This is an aggregate of all categories, ranging from resort condos to waterfront properties on lakes, rivers, and islands, as well as wooded areas with no access to water.
However, Somers said vacation properties vary considerably in prices.
In Ontario, Muskoka is still the costliest place to purchase a cottage, with an average price this spring of $1.5m.