Last year was a wild one for agents across the country. From the peaks (Toronto) to the valleys (also Toronto), from the awakenings (Montreal) to the recoveries (Calgary, New Brunswick), Canadian Realtors had their work cut out for them. Whether they were educating clients about new market realities, preparing them for mortgage changes or simply streamlining the systems that got them where they are, there was no shortage of work to do.

The nights might have gotten longer, but for the best in the business, that just means the sunrise is right around the corner. Determining Canada's top Realtors is a difficult proposition, and by no means scientific. Is the 'best' Realtor the one who slammed home 300 transactions in a market so hectic that homes sold themselves, or is it someone who talked the most clients out of buying the wrong home? REP knows that sales figures don't tell the entire story, but that story would fill a million magazines.

So what we have here is a list of 200 of the country's top-performing agents based on total transactions in 2017. Regardless of the criteria, there is no question that these men and women deserve respect for not only sticking it out in an industry that can be lonely, stressful and painfully expensive, but also for excelling at their chosen field for years on end.
ABOUT THE SPONSOR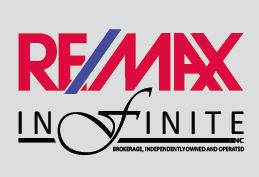 RE/MAX Infinite
is a thriving, diverse brokerage growing in numbers year after year. We adhere to the premise that our agents are our clients. We are committed to ensuring that they receive consistent, excellent service and support at every level, from our broker of record, Levon Nazarian, who makes himself available to all agents whenever they have a question or require help with their deals, to a top-notch adminstrative staff that is among the best in the business – knowledgeable, friendly and always willing to go above and beyond to assist our agents with all of their business needs.
The RE/MAX Infinite team is family. We have developed a strong sense of community, and we are very proud of the dedicated, supportive and selfless environment withing our brokerage. We aim to improve our business with the latest tools and technologies available, with a strong emphasis on continuing education and awareness. Weekly meetings to discuss the latest developments in the industry, as well as technical tutorials and occasional guest speakers, serve to equip not only new agents but also seasoned top producers with everything they need to develop and grow their business.
We are currently in the process of opening a new 20,000-square-foot facility in York Region that will incorporate many essential services. We believe the new office will transform the way our agents conduct their business and will allow for more well rounded service for all of our clients.