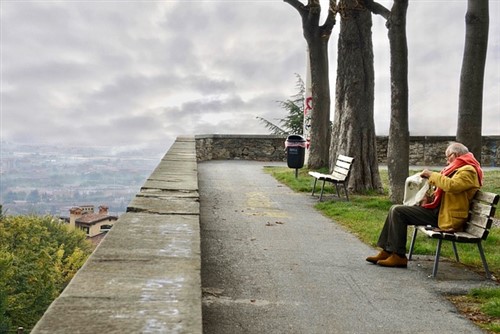 by Kay Rivera
While Edmonton has a relatively young population, it is also one of the cities with a higher number of adults nearing the senior citizen bracket.
"The most livable communities for seniors, broadly speaking, are in the city core. Moving towards the perimeter of the city, the communities become less age-friendly, but that also happens to be where a lot of the seniors are located," noted Kristen Knudskov, a Master of Science Student in the Urban and Regional Planning Program at the University of Alberta.
Knudskov emphasized the importance of having an ideal place to age. This will allow older adults to continue thriving in the community without worrying too much about acquiring diseases from the surroundings, which in turn might add to their health related expenses.
She identified five categories that enable aging gracefully in a particular place. These include:
Essential services and amenities, such as grocery stores, pharmacies and family doctors
Housing which focuses on affordability and senior-specific housing
Pedestrian and transit networks, specifically bus stops, LRTs, transit centres, weekend bus services, etc.
Perceptions of safety, including concerns on top collision locations, speed limit, crime
Social opportunities that will be possible if seniors' centres, community leagues, park space, libraries and recreational centres are present
Following this framework, Knudskov rated the inner parts of the city higher. Although their sidewalks scored lower, transit connections, amenities and recreation opportunities in Edmonton's core areas give aging people more satisfaction.
"As expected, parcels within in the city's core are, on the whole, better equipped to permit aging in place. However, developing neighbourhoods lack implementation of vital features and services," she said.
Knudskov also studied the livability of the north and south river in the city and found that the northern area scored better. The south side was noted to have new exciting developments but the lack of social and recreational opportunities, along with underdeveloped amenities and transit networks, dragged its ratings down.
Also read: Governments are encouraging developers to build more affordable housing