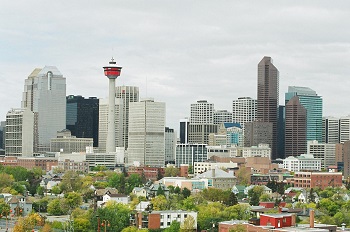 While it still leads Canada's economies the falling oil prices are a concern for Alberta's energy fuelled economy.
A report by BMO Economics predicts that the GDP gap between Alberta and other provinces is likely to narrow in the coming months with growth slowing down.
Although the BMO says the drop in oil prices is a concern, the general picture for the province is optimistic. Employment levels and wages are in relatively good shape and although Calgary prices are high there are still other cities where housing is more affordable and the population continues to grow.