Many Canadians are unaware of flexibility in the mortgage industry and want better information about how the market works.
According to a new survey from LowestRates.ca, 37% of respondents were unaware that they could negotiate their mortgage rate and simply accepted the first offer.
More than half of respondents thought the process of negotiating mortgage rates unfair and an overwhelming 89.8% said that banks should openly advertise the lowest rates available.
"Simply put, Canadians want to know exactly what they're walking into when it comes to their mortgage rate," said Justin Thouin, CEO and co-founder of LowestRates.ca. "Canadians already have enough questions when deciding on a mortgage, whether it be about fixed vs. variable, rate hikes, and anything else that may pop up. Public mortgage rates shed a little light on a high stress decision and make life a little easier for anyone."
Financial literacy
One of the issues with understanding the mortgage market is overall financial literacy.
A LowestRates.ca survey in 2017 found that many consumers were not familiar with terms such as 'mortgage term'.
"Understanding mortgage rates and how much you should be paying comes down to financial literacy, and people are looking to strengthen that aspect of their lives" said Thouin. "Understanding how they can pay the lowest amount of interest possible comes with researching the best options. Canadians want to learn, and they need the tools and the information to be able to do that."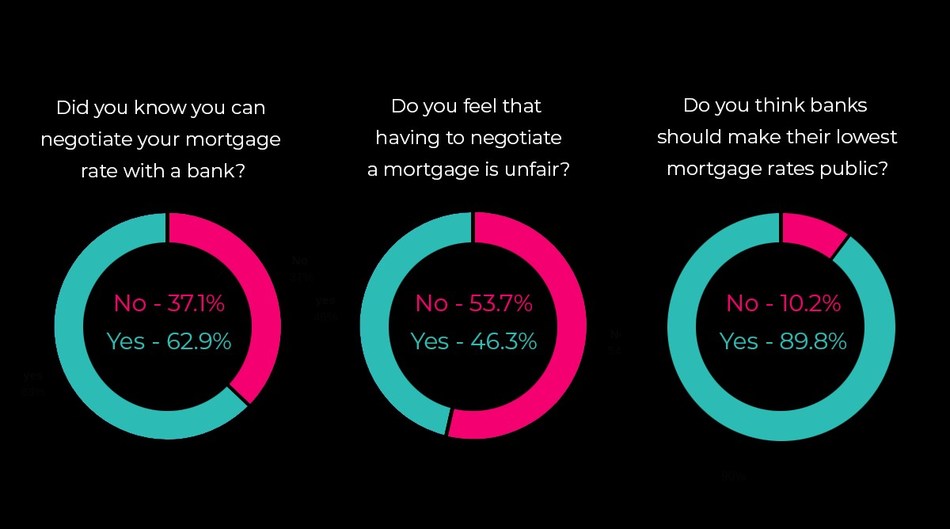 Image credit and source: LowestRates.ca