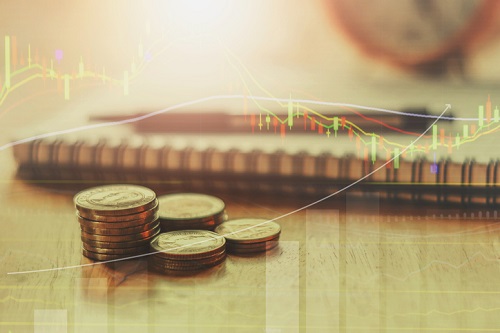 Local debt sales rose to a record in the first half of 2018 after Canadian banks returned to the bond market with securities that will be phased out soon, according to the Financial Post.
Driven by Bank of Nova Scotia and Toronto-Dominion Bank's $2.25 billion offerings of deposit notes, corporate issuance peaked at $63.8 billion since the end of last year. Toronto-Dominion Bank, the country's largest bank by assets, was able to generate the country's largest non-government debt security with $3 billion outstanding for reviving notes first marketed in 2017.
The overwhelming turn of events, including the abundance of cheap and versatile source of funding for banks, were triggered by a bail-in regime, which will take effect in late September. This regulation will end banks' ability to sell deposit notes and will be replaced with riskier securities that can be converted into equity in case a bank gets into trouble.
The bail-in is an attempt for regulators to prevent the circumstances leading to the 2008 financial crisis from happening again. The U.S., U.K. and other developed nations were forced to recapitalize after "failing lenders with taxpayer money to keep them from dragging down the economy."Canada avoided this misfortune and authorities plan to keep it that way.
Patrick MacDonald, co-head of Royal Bank of Canada's debt capital markets business, said that this did look like a pre-emptive exercise by the banks. "Equally, you need constructive backdrop, investor demand, and we're certainly finding that from Canadian investors," he added.
It's currently unclear how much interest banks will have to offer investors in exchange for taking on more risk than associated with deposit notes. What is known, though, is that the new notes will be "unsecured, tradeable and transferable", and will have a maturity of at least 400 days.
So far, this measure has been well received in the industry, which comes as Canadian corporate spreads have widened out in recent months after tightening to a 10-year low earlier this year. Canadian corporate bonds produced a 0.6% revenue this year, higher than states at the south of the border, which dropped by 3.3%
The bail-in regulations are expected to begin on Sept. 23, and has been in the works since 2013 when the federal government said it would make an effort to manage the risks of banks deemed "systemically important" by the country's banking watchdog, the Office of the Superintendent of Financial Institutions.
Related stories:
Why homes are nearly unaffordable in Canada
Central bank's interest hike almost certainly coming in July