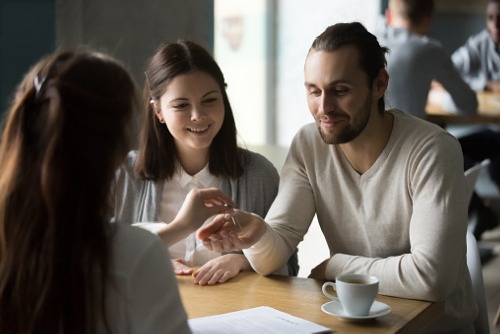 Home ownership may not be a priority for young British Columbians in the working sector, given their current financial situation. A majority of 18 to 29 year-olds (52%) said that they are struggling financially and are not saving for the future, while 24% are living paycheque to paycheque, according to an online survey of 820 BC respondents.
Among the 22% of 18-29 year olds who are saving, only 18% of those said that that they are living well and saving – a big contrast to 34% of those responders 30 and above, who said the same.
Although most of the surveyed young people are considering purchasing their own homes and moving to areas where ownership is more affordable, their current conditions and other expenses make these goals difficult.
"Even renting in the Lower Mainland is a stretch for a lot of young people." Tracey Arnish, Chief Member and Employee Experience Officer at Coast Capital Savings told InsightWest. "Once you take housing costs off the top, there isn't a lot left over for other obligations."
While most of these frustrations can be blamed on earnings and market prices, another factor that dampens housing demand from young people is the lack of help from a financial planner. A solid majority of young British Columbians say it is difficult to find a financial planner they can trust.
"The younger you establish a relationship with the experts at your financial institution, the better off you are going to be. Think of a financial planner as a money mentor, someone who can help you harness your potential and help guide you in achieving what is important in your life," said Arnish.
Notably, the vast majority of 18-29 year olds in British Columbia (85%) assert it is virtually impossible for young people to buy a house today, including 57% who hold this opinion strongly. Older British Columbians share the same degree of pessimism when it comes to home ownership for young people, as 86% of respondents agreed, with 57% strongly agreeing.
Related stories:
High consumer debt, housing market pose risks to financial system
Genworth Canada banks on the importance of financial literacy