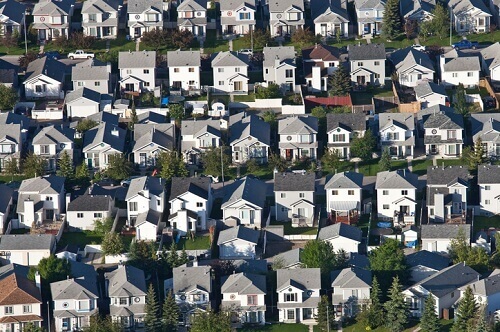 Despite what might come to mind when you think of British Columbia's (BC) housing market, recent analysis from Zoocasa proved that the province can still offer reasonable prices, provided you know where to look.
It is widely known that Vancouver has the highest prices in Canada, and, at times, people associate this reputation with the rest of the province. Little do they know that BC and even Vancouver have a range of affordable homes. However, in order to to find them, prospective buyers must be open to looking into the uncharted areas of the market.
"Due to the unaffordability of the city core, many would-be home buyers move instead to the suburbs of Metro Vancouver, which has caused a housing market boom in the municipalities of Surrey, Burnaby, and Richmond," Zoocasa said.
Additionally, many BC cities have significantly lower prices than Vancouver proper.
With the help of median household income from Statistics Canada, and the benchmark home values from regional real estate boards last month, Zoocasa studied price-to-income ratios in BC's major markets to exactly measure affordability in the province.
Results showed that for two-or-more-person households, there are only two major housing markets in BC that closely fit the standards. These are Prince George and Kamloops, where home prices are just four times the total income. It must be noted though that homeownership affordability remains difficult for single-person households, with Price George and Kamloops coming in at nine times and fourteen times the annual income, respectively.
Here are the top 5 most affordable BC cities:
Prince George – Single Income Ratio: 9, Dual-Income Ratio: 4, Price: $347,470
Kamloops – Single Income Ratio: 12, Dual-Income Ratio: 4, Price: $406,768
Campbell River – Single Income Ratio: 14, Dual-Income Ratio: 6, Price: $457,301
Langford – Single Income Ratio: 14, Dual-Income Ratio: 6, Price: $596,816
Penticton – Single Income Ratio: 15, Dual-Income Ratio: 6, Price: $439,957
Related stories:
Why homes are nearly unaffordable in Canada
Backlash of PM Trudeau and Us Pres Trump's rift felt in Canada