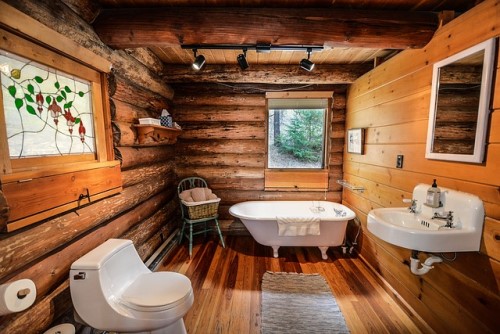 Greater Vancouver's red-hot housing market is creating a heatwave in the recreational property market in the rest of British Columbia, according
Royal LePage's annual Canadian Recreational Housing Report
, which was released on Tuesday.
The aggregate price of a recreational home in British Columbia has risen to $595,077, as slower sales at the start of 2017 was supplanted by a flurry of sales activity as the year progressed, said Royal LePage.
"In many areas, months of pent up demand have been unleashed onto the market, propelling sales activity higher. This trend will likely continue for the remainder of the year," the report said.
Demand stemming from Greater Vancouver's residential housing market is increasingly influencing pricing and sales in many of BC's recreational property markets, as prospective buyers choose to capitalize on their homes' equity in search of a leisurely lifestyle, the report's authors said.
The ripple effect is extending further than it has in previous years, with areas such as the Fraser Valley seeing significant price increases. As a result, many buyers of recreational property are looking to traditionally lower-priced areas, such as the Gulf Islands, for more affordable options.
"As price appreciation across Greater Vancouver resumes its previous pace from a year ago, and homeowners accumulate more wealth, many prospective buyers have decided to forgo upsizing within the highly competitive Vancouver marketplace, electing to instead push outwards in search of a recreational property," said Jim Morris, Royal LePage's manager for Western Canada.
"Now, with the Fraser Valley feeling the heat, prospective purchasers are turning to the islands for relatively more affordable recreational properties, accelerating market demand within these regions," Morris said.
The Okanagan Valley remains arguably the most desirable region in which to buy recreational homes. "The Okanagan Valley is still one of the most sought-after places to buy property in Canada, and we have seen two years of steady upward price movement," said Mark J. Walker, sales representative at Royal LePage Kelowna.
With consumers sandwiched between an improving Alberta economy and what many consider to be an overheated housing market in Vancouver, consumer confidence in the region is growing. "[However] the supply of recreational properties has decreased significantly this year, as sellers are willing to wait in a rising-price environment," Walker said.