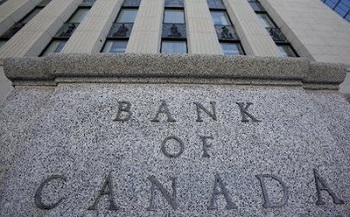 The Bank of Canada will announce its latest interest rate decision on Monday and is being urged not to change it from the current low.
The CD Howe Institute's monetary policy council voted unanimously that the rate should be held at one per cent this month and next but there is some disagreement over the medium term.
Two of the 11 members of the committee say that there should be a rise to 1.25 per cent in may next year.