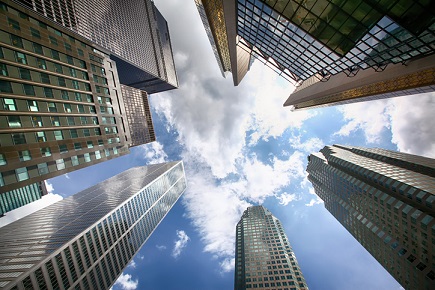 It may not surprise you to learn, but Toronto and Vancouver are the most expensive cities in Canada, according to Mercer's annual Cost of Living Survey.
After being measured for cost of housing, food, transit, and other expenses – using New York City as a baseline – the two cities both occupy the 109th spot after Vancouver dropped from 107th and Toronto climbed up 10 places from their positions in 2017, according to The Canadian Press.
The list, which surveys 375 cities around the world, saw most Canadian cities falling from their 2017 pole positions, including Montreal (down 18 spots to 147) , and Calgary (down 11 spots to 154). It is unknown if the current cooling housing market has any impact on this data, but it is important to note that many of Canada's most desirable locations have seen sluggish sales for most of 2018, including Toronto and Vancouver. The market overall has been struggling since the end of 2016.
According to the Mercer Survey the 5 most expensive cities in the world are Hong Kong, Tokyo, Zurich, Singapore and Seoul – in that order. With four out of the five most expensive cities in the world being located in Asia, the closest North America comes to cracking the top 10 is New York City (ranked 13), with San Francisco (28), Los Angeles (35), Chicago (51), and Hawaiian capital Honolulu (54) representing the continent's top personal 5. Mexico City comes in underneath both Canadian heavyweights with Mexico City ranking as the 151st most expensive city.
Related stories:
Canadians think foreigners have serious leverage over popular markets
BC enters $1B deal to provide affordable homes