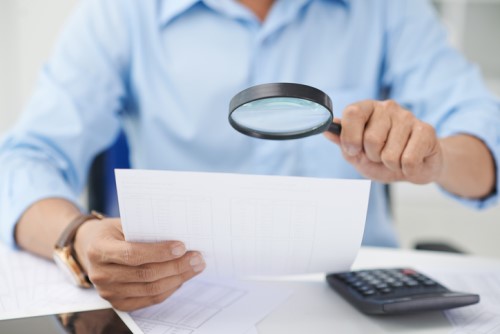 Canada's housing agency recently began to take concrete steps to lessen, if not eradicate, cases of mortgage fraud. As part of the proposed two-year plan, Canada Mortgage and Housing Corporation (CMHC) has asked the country's tax authority to take a "more direct and formal role" in verifying incomes stated on mortgage applications.
Unlike tax authorities in the United States and the United Kingdom, the Canada Revenue Agency (CRA) currently does not authenticate income declared by lenders, even if they are given consent to do so.
Reuters reported that this situation may change, as Canada's overheated housing market is being compared to the United States in the years before the subprime mortgage crisis, which was exacerbated due to borrowers overstating their income.
"The CRA is currently exploring different avenues in which to improve how it delivers taxpayer specific information in a secure manner, including the feasibility of securely sharing tax information with financial institutions upon client consent," the tax agency said in a statement.
CMHC's action plan, obtained by Reuters under public records laws, indicated that the agency is concerned about the systemic risk that mortgage fraud poses to the economy. The housing agency noted that there is not much evidence of widespread fraud in Canada, but also said that available data is limited.
"The industry's current detection tools have not kept pace with the increasing sophistication of threat we face," said CMHC, adding that paperless transactions, pressure to close deals quickly, rising prices and new regulations "create strong incentives for individuals or mortgage professionals to engage in opportunistic – or criminal – fraud."
The documents also listed several other initiatives in the works, including the roll out of Citadel, software from Equifax that flags high-risk mortgage applications.
Isabel Vives, CMHC's Manager, Mortgage Insurance Fraud Risk Management, said that the agency had been testing Citadel since the beginning of the year, and plans to go live with the software in the next few months.
Cases of falsification
In recent years, two Canadian lenders – Home Capital Group and Laurentian Bank of Canada – have recorded cases of borrowers falsifying their income in limited and specific groups of mortgages, although they did not involve unusual defaults. CMHC's plan noted that rising home prices and low unemployment can cover fraud.
Last January Equifax Canada reported a 52% increase in suspected fraud since 2013, but did not specify the proportion of applications affected.
"As a government-owned provider of residential mortgage insurance, the CMHC covers lenders' losses when insured homeowners default, including some cases that involve fraud," Reuters highlighted.
One problem illustrated by the CMHC plan is the Canada Revenue Agency's website, where taxpayers can print a copy of their notice of assessment, showing reported income. Such notice of assessment is "easily falsified."
Lenders have other ways of verifying income, such as calling employers, but the notice of assessment is widely used. Plus, federal underwriting guidelines specifically list it as one way of verifying self-employment income.
Vives added that the original hard copy notice of assessment was printed on special paper, and while the online method is "wonderful" for taxpayers, the industry will need to keep up.
"It means we need to make sure that we still have good, robust income verification," she said. "We need to evolve too."
Vives said the CMHC is also working on data-driven systems to screen for commission fraud – cases where a lender's employee or brokers have encouraged borrowers to overstate their income.
While there is no specific date set yet, the documents show that CMHC will start publishing statistics on mortgage fraud, which are not currently available in Canada.
Related stories:
Study exposes mortgage fraud committed by homebuyers
Canada housing market shows signs of life