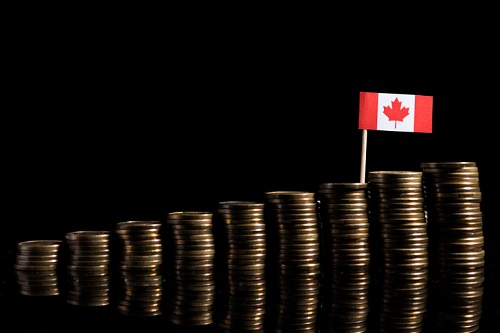 Slowdown in home and car purchases in the first quarter caused the Canadian economy to drop, growing only at a 1.3 % annualized pace in the January to March period, the slowest in almost two years, as reported by Bloomberg.
It was also reported that investment in housing fell 7.2%, the biggest since 2009, as tougher mortgage rules took effect. Further, spending on goods such as automobiles remained stuck after almost three years of gains, bringing down overall expenditures to 1.1 %, the lowest in three years.
Following the report, the dollar fell and dropped even lower after the U.S. said it would proceed with tariffs on Canadian imports of steel and aluminum.
Economists, on the other hand, remain unfazed as they see enough momentum heading into the second quarter to keep the central bank on track.
"The Canadian economy clearly still has some gas left in the tank," said Toronto-Dominion Bank Senior Economist Brian DePratto. "We remain confident that economic growth will remain modestly above potential for 2018 as a whole. Accordingly, conditions will stay supportive of a Bank of Canada hike at its next meeting in July," he added.
It is important to note that while growth in business expenditures on capital projects slowed to 3.5%,there was a 10.9% gain in non-residential structures, machinery and equipment, and though export growth slowed to 1.7%, the 4.9% hike in imports suggests strong domestic demand.
The first quarter is considered as a turning point from three quarters of growth below 2% to a period of gains above that mark.
Related stories:
Slow economic growth expected this year
Why did TD Bank hike its mortgage rates?