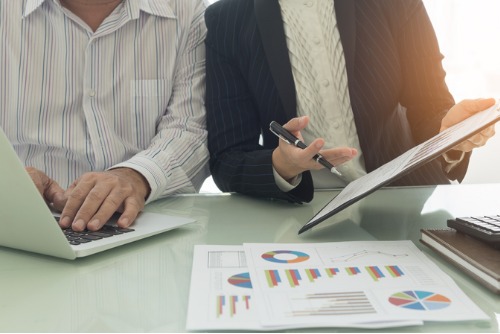 Moody's Investors Service recently raised its credit rating outlook on major banks, just over a year after it reduced the ratings, citing high debt levels and rising home prices, according to CBC News.
Moody's boosted its outlook on Royal Bank, Toronto-Dominion Bank, National Bank, Canadian Imperial Bank of Commerce, Bank of Montreal and Bank of Nova Scotia, lifting them from negative to stable.
The decision is attributed to the positive housing market changes. "The stable outlook also incorporates the stabilizing effect that recent macro prudential measures and rising interest rates have had on housing prices in Canada's major urban areas, helping to ease pressure on household finances," Moody's said.
Moody's adjusted the banks' ratings to negative in May of last year, saying that the continued surge in Canadian consumer debt and high housing prices made consumers and Canadian banks more prone to the risks facing the country's economy than in the past.
However, since the announcement of the lowered rating, interest rates have gone up and the federal government has implemented new rules in order to tighten mortgage lending.
Additionally, CBC News noted that the shift in outlook shows that the credit rating agency has tamed its expectation of the need for government support to banks' deposits and senior debt, with the implementation of new "bail-in" rules, which look to come to fruition in September.
The bail-in rules were created to prevent taxpayer money from being spent in the unlikely event that one the country's "domestic systemically important banks" fails.
Under these new rules, certain types of debt held by a struggling financial institution could be turned into shares so that the bank could immediately be recapitalized and continue to function.
Related stories:
Canada housing market shows signs of life
Victoria's real estate market up despite decline in sales volume