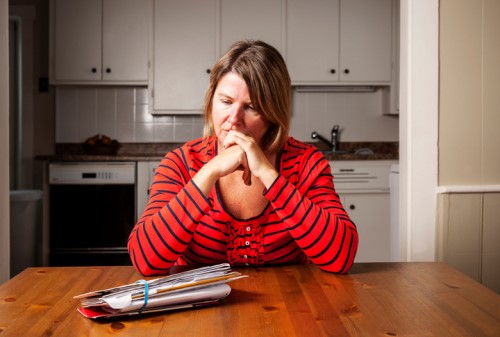 Canadians are feeling more confident in their ability to pay down their debts than they were at the beginning of the year, even as interest rate increases seem to be on the horizon.
More than half of (61%) of Canadians feel their debt situation has improved, including 27% who say their debt situation is better compared to 2017 and 35% who say their debt situation has improved compared to 5 years ago. Meanwhile, 57% have confidence that they will be able to cover all living and family expenses next year without accumulating more debt, an increase from March, when only 53% of respondents gave this answer.
The survey, conducted quarterly by Ipsos on behalf of accountancy firm MNP, also revealed that more Canadians believe in their ability to handle additional interest rate increases. When specifically asked about their ability to absorb an interest rate increase of one percentage point, more say they are now in a better position to manage the added expense.
Earlier this month, Canadians' household debt ratio saw the biggest drop on record, according to Statistics Canada.
There has also been a decrease in the proportion of Canadians who think an interest rate hike will lead them to bankruptcy (28%, down 5 percent from March). Notably, just 42% of respondents (down 2 percent) say that if interest rates are raised even more, they are afraid they will be in financial trouble.
"Canadians might be feeling more optimistic, but the question remains: will they actually be able to absorb higher debt servicing costs as rates rise? When you look at the staggering number of people who are teetering on the edge, it's clear that we are going to start seeing a rise in delinquencies as rates rise," said MNP President Grant Bazian.
Bazian was referring to the survey results indicating that 27% of Canadians still say they have no "wiggle room" after paying their bills and debts at the end of the month. While the number dropped two percentage points from the March survey, the number of Canadians who are $200 or less away from financial insolvency at month was more than four in ten Canadians (44%, down 2 points), although the number has been steadily dropping since December 2017.
"Make no mistake about it, the level of household indebtedness in Canada is still very concerning," says Bazian. "As a country, we owe an astounding $599 billion on credit cards and other non-mortgage consumer debt. Two things likely got us to this point: a lack of financial literacy, and credit providers lending to borrowers who are overconfident about their ability to repay."
The MNP survey was able to illustrate the specific measures Canadians have taken to improve their current debt situation. Half (52%) said they lessened variable expenses such as entertainment, coffee or lunch money, while 43% said that following a budget was the key in improving their financial situation. Another 28% found ways to reduce their fixed expenses such as rent, mortgage payments or car payments. Others generate additional income by either selling things (23%) or taking on another job (11%). Only 6% of respondents said that they reached out and sought professional help with their debt.
"For those who are in debt and already struggling to make ends meet, slowly pumping the brakes on spending isn't going to be enough at this point. My advice is to seek help from an accredited debt professional right away. Do not spend one more sleepless night worrying. Help is readily available," advises Bazian.
Related stories:
Bank activity drives local debt sales to record $63.8 billion
Canadians less likely to pay down debt in 2018