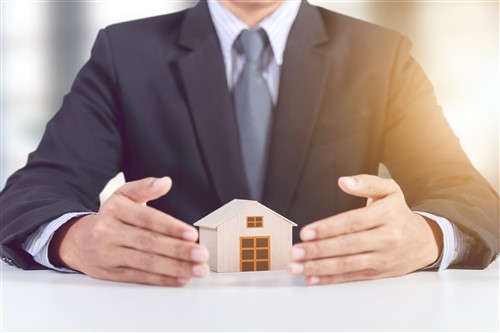 Global financial institution CIBC recently conducted a poll on Canadians' preferences when it comes to mortgages. While the majority of respondents (72%) believe interest rates will hike over the next year, only half (54%) of Canadian homeowners and homebuyers would prefer a fixed rate mortgage if they were signing the papers at the moment. Interestingly, this is very different from the type of mortgages held by those polled, given that 77% of them have a fixed rate mortgage.
The rest of those surveyed, meanwhile, elected to choose either a variable rate mortgage (19%) or said they were undecided (26%) about which mortgage they would choose. This is an unexpected finding considering that the vast majority (83%) say they valued 'predictability and stability over risk' when it comes to their finances.
CIBC then provides an explanation on why there is a sudden shift in these homebuyers' inclinations.
"There's a lot of noise in the market around mortgage rates, but when it comes to planning for your biggest household expense, rates should be only one part of the equation," says Tracy Best, Senior Vice President, Mobile Advice, CIBC.
"Most Canadians believe a fixed mortgage is the way to go – especially those in the early days of paying down their mortgage or juggling household expenses," says Best.
"Conversely, for those considering a variable mortgage, they may benefit from a lower rate initially but also need to be comfortable that rates may change, potentially several times, over the course of the mortgage. If rates go up, they need to ask themselves how that might impact their lifestyle and financial health."
While household debt is beginning to stabilize in the country, the poll reveals that Canadian homeowners on average still have a balance of around $170,000 on their mortgage, an amount that rises to $252,000 for people who earn more than $100,000 each year.
"Choosing a variable rate mortgage can make a lot of sense for those with a smaller balance on their mortgage or on the cusp of being mortgage-free," says Best. "But if you're a homeowner with other debts linked to variable rates, you could be more sensitive to rate fluctuations, and may want to look at locking in for greater predictability on this part of your financial portfolio. Overall, the considerations are complex so getting advice can really help you meet your needs and financial goals."
The poll revealed that one in five (22%) Canadians aged 55+ have a mortgage with an average balance of about $112,600. Of those, almost half (47%) expect to carry that debt until retirement, and only 22% presume to be mortgage-free in less than five years.
Related stories:
Study exposes mortgage fraud committed by homebuyers
Canadians think foreigners have serious leverage over popular markets