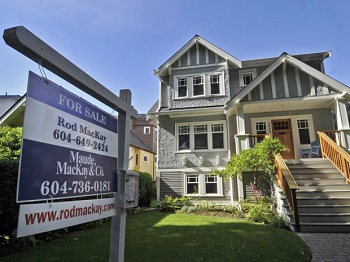 The benchmark price of a detached home is now close to $1 million, according to new figures from the Greater Vancouver Real Estate Board.
A 7.9 per cent annual increase in November 2014 shows an HPI price of $997,800.
The benchmark price for Vancouver's west side has increased year-over-year by 10.9 per cent to $2,323,000 and the east side is up 11.9 per cent to $957,300.