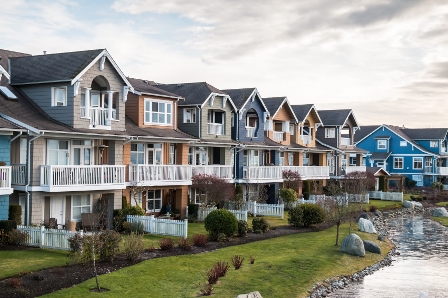 Vancouver's home market slowed down in June as home buyers continue to harbor concerns about affordability.
Canada's most expensive market dipped by 14% in sales last month compared to May, recording its first monthly drop since January, according to the Real Estate Board of Greater Vancouver (REBGV) on Wednesday.
Bloomberg reported that the number of transactions was 29% lower than the 10-year average for the month of June. Considering seasonality, sales were down by about 5% – the lowest number since 2013.
Indeed, the data presented lends credence to the idea that Canada's strongest home markets are weakening as a result of the recent regulations, implemented by governments after a 30% increase in price growth last year.
Although prices are generally solid, the plunge in sales is causing a clog of unsold inventory, which may trigger decline in home value.
"Buyers are less active today. This is allowing the supply of homes for sale to accumulate to levels we haven't seen in the last few years," Vancouver Board's President Phil Moore said.
"Rising interest rates, high prices and more restrictive mortgage requirements are among the factors dampening home buyer activity today," he added.
At present, standard home prices are playing around the $1.09 million level, 9.5% higher than in June 2017. The number of properties for sale has hit a new high in three years, and is up 40% from a year ago. Consumers may have more power in the coming days, according to the REBGV, due to the 11.7% decrease in sales to active listings ration for detached homes.
Prices usually diminish when the ratio holds below 12% for a sustained period, the REBGV noted.
Related stories:
Why homes are nearly unaffordable in Canada
Backlash of PM Trudeau and Us Pres Trump's rift felt in Canada