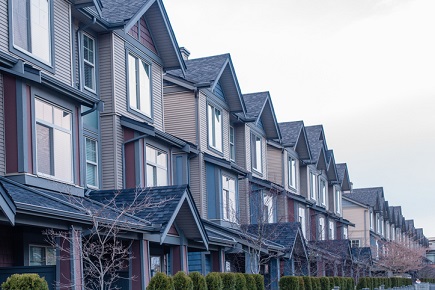 RE/MAX INTEGRA, Ontario-Atlantic Canada Region said on Tuesday that detached home market in the Greater Toronto Area (GTA) is showing signs of life as active listings decrease and average prices start to rebound.
"We expect momentum to build moving into the traditional fall market, and the trend to continue throughout the remainder of the year," said Christopher Alexander, Executive Vice President and Regional Director, RE/MAX INTEGRA, Ontario-Atlantic Canada Region.
"The worst is now behind us. Pent-up demand will be a factor in the coming months, as homebuyers – many of whom delayed their purchasing plans – are entering the market."
It appears that first-time buyers of single-detached homes in the $600,000 to $900,000 range are leading the charge.
Over the last three months, this segment has increased 22% in year-over-year sales (4,086 versus 3,347). The luxury market, meanwhile, is also starting to recover, with a 16% hike in sales of single-detached homes priced over $2 million in July and August, compared to the same period in 2017. While sales have been picking up in previous months, the top end of the market's figures are still far from last year's frenzied pace.
"It's been a real roller coaster for single-detached properties in the GTA over the past 32-month period," added Alexander.
Examining previous market shifts, RE/MAX INTEGRA noted that after hitting peak levels early last year, market cooling strategies such as Ontario's Fair Housing Plan in April and the federal government's mortgage stress test expansion in October created significant uncertainty in the market.
"While the October 2016 stress test for high-ratio mortgages had little impact on the market, the same can't be said for subsequent interventions," noted Alexander.
"Conditions had changed. Inventory levels reached their lowest point in October 2016, which contributed to a notable uptick in sales and pricing between October and May 2017. The introduction of the Fair Housing Plan set the wheels of correction in motion."
In the end, real estate firm reemphasized that GTA is still Canada's financial centre, drawing people from across the province, country and globe. Between 2007 and 2017, the population climbed by 17% and growth is expected to continue.