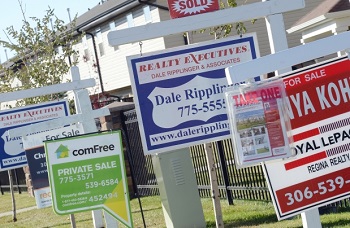 Canada's largest non-bank lender is enjoying a boom in business fuelled by the big banks' tighter lending requirements.
Home Capital's quarterly results show a 28 per cent increase in mortgages from a year earlier and it's not all about high-risk loans either as 'traditional' mortgages with loan-to-value ratios of 80 per cent or less grew by 35 per cent.
The Toronto-based company says that some who would have qualified for a bank loan before now don't due to the tougher regulations and are turning to the non-bank sector.