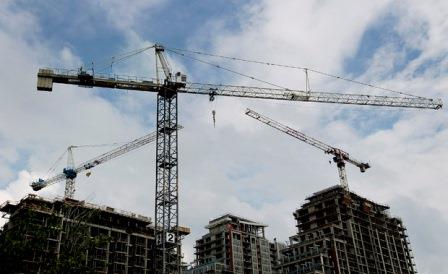 The value of building permits rose in April, for the first time since January.
Figures released yesterday by Statistics Canada show a 1.1% increase from March, although the prediction had been for 4%.
Although housing permit applications rose by 2% with gains in some provinces balancing out falls in others, the overall picture for non-residential was a 0.4% drop in the value of permits.
There is still a year-on-year drop of just over 13%.