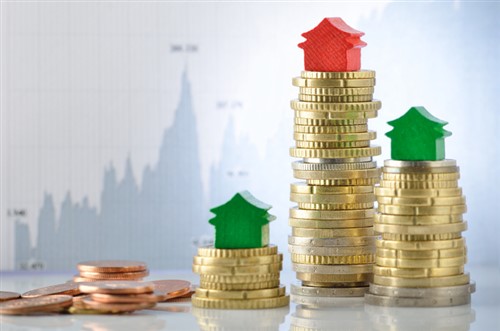 by Kay Rivera
Ottawa is in the midst of a real estate frenzy as housing prices in the city go up, according to a report by Global News. At the end of April this year, there were less than 3,600 residential properties available to buy, down 24% from the same month in 2017. April also generated 1,616 residential sales, up 9% year-over-year. Condo sales increased by 33%, while close to a quarter of residential properties have been selling above list price.
For Ralph Shaw, President of the Ottawa Real Estate Board, this current trend can be explained by the law of supply and demand and is linked to the strong economy in Ottawa at present.
"The lowest unemployment I think I've ever seen … there's like 600 or 700 posted jobs that (local businesses) can't fill," shared Shaw in his Global news interview.
Having the highest median household income in the country, which amounts to more than $86,000, and a growing employment via the tech sector and the federal government, Ottawa now fosters locals that can boast of a better-than-average job security and purchasing power.
Meanwhile, Josh Gordon, professor at Simon Fraser University's School of Public Policys, observed an increase in foreign buyers, which could also be a factor in the a spike in the housing prices of the city. About 2.5% of transactions now involves foreign buyers, a higher percentage than in the Greater Toronto Area. Gordon suggested it could be foreshadowing a repeat of Toronto's crisis as the drastic changes in terms of prices, will eventually affect buyers.
This idea was negated by Shaw, who said saying that buyers were only "trying to get in ahead of the new mortgage stress test with financing pre-approvals late last year."
The average sale price of housing in Ottawa is currently around $455,212. The standard price across the city has seen a hike of 4.2% year-over-year. Looking closely, rapid inflation can be observed in the property sector of city with neighborhoods such as Glebe, Westboro or New Edinburgh-Lindenlea reaching a benchmark price of $779,200 last month, an increase of 31.4% over the last year.
Related stories:
Victoria soars to the top of the luxury primary market list
Toronto, Vancouver rank among "Prime Global Cities"