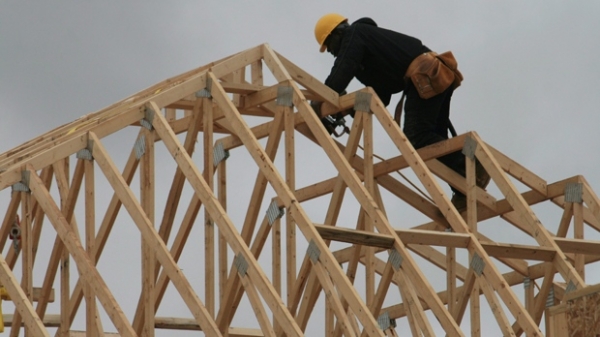 New figures from the CMHC show a cooling in house building in August with new starts falling for the first time in five months.

The trend measure of housing starts in Canada was 189,837 units in August compared to 189,596 in July; based on a six-month moving average and seasonally-adjusted figures. The standalone monthly SAAR was 192,368 units in August, down from 199,813 in July.

Bob Dugan, CMHC's Chief Economist commented: "The currently elevated level of inventory of newly completed and unoccupied condominiums, and units under construction, supports CMHC's view that condominium starts will likely see a declining trend over the coming months as developers and builders seek to limit risks of over-building."

In August, the seasonally adjusted annual rate of urban starts decreased in Atlantic Canada and Ontario, and increased in British Columbia and the Prairies. Urban starts remained essentially unchanged in Quebec compared to July.

This data may well prove to be a blip as new housing permits surged in August as we reported yesterday, so the coming months are likely to see resurgence.