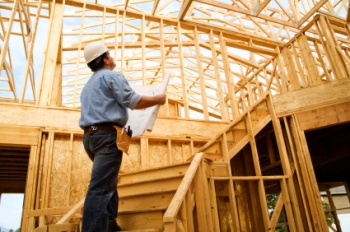 There was a modest increase in the number of housing starts in July compared the June according to the latest stats.
The figures from the Canada Mortgage and Housing Corporation show that construction began on 189,784 units in July, up from 185,952 a month before.
"The trend in construction has increased modestly in recent months due in large part to multiple starts, which have strong variability from month-to-month," said Bob Dugan, CMHC's Chief Economist. "Nevertheless, CMHC continues to expect a soft landing for the new home construction market in Canada."
Multiple urban starts in July decreased to 115,870 units while the single-detached urban starts segment increased to 67,062 units. In July, the seasonally adjusted annual rate of urban starts increased in Atlantic Canada and Ontario, and decreased in the Prairies.
Modest decreases were also observed in British Columbia and Quebec.