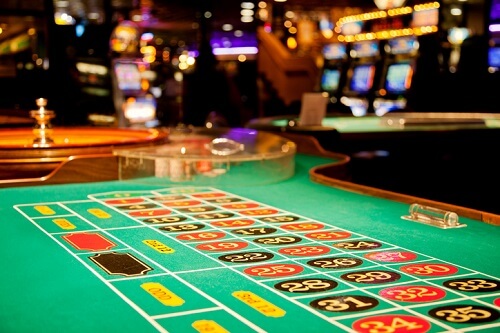 Recent investigations named Metro Vancouver casinos as top destinations for gangs to launder illegal drug money, typically investing it in real estate.
In a report from the Canadian Press, Attorney General David Eby said that money-laundering operations in casinos have always been related to British Columbia's opioid overdose crisis and the real-estate market.
"The fact that we played not just a local role, but an international role in this should be troubling to everybody."
Eby added that the problem started in 2011, but the government was unsuccessful in addressing the "serious crime with serious consequences."
Former RCMP (Royal Canadian Mounted Police) deputy commissioner Peter German was assigned to conduct a review and make recommendations last September.
German then estimated over $100 million was transacted through casinos as part of a scheme called the "Vancouver model."
"The 'genius' of the scheme is the ability to achieve two objectives and be paid for, both in the same transaction," the report says. "The lender is both servicing a drug trafficking organization by laundering its money and the Chinese gambler by providing him or her with Canadian cash."
German's report, entitled Dirty Money, highlighted real estate as a hiding place for illegal money.
"It has been said that 'everything in B.C. comes back to real estate,'" German said in the report. "It has also been suggested that you can see a 'rat move through all of it,' meaning that each component of the industry is vulnerable to criminal actors who tend to operate in more than one discrete area of real estate sales, mortgages, insurance, and so forth."
German said that illegal money entering casinos has been significantly diminished since 2015, but emphasized that police and industry actions alone are not enough to resolve this problem and expressed the need for strong provincial regulator.
Recommendations of the report were all accepted by the government, including the establishment of a gaming regulator and a police unit that especially caters to criminal and regulatory investigations in the industry.
"We will be moving as quickly as possible to slam the door shut on dirty money," German said.
Related stories:
JLL Canada banks on tech to galvanize the real estate market
Canadians less likely to pay down debt in 2018