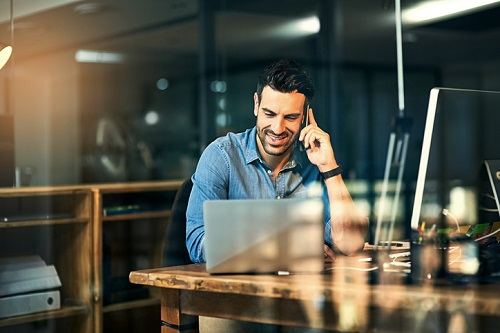 The Canada division of Jones Lang LaSalle (JLL) is living up to its company vision of being first in the real estate industry by leveraging technology, as it recently developed a tool named Blackbird – which shows the company's databases as a 3-D map – and disclosed its plans of investing up to $100 million in companies that use technology to improve protocols.
"Are we going to go to blockchain leases? We're doing the research there," JLL Canada's Chief Executive Officer Brett Miller said in an interview with Bloomberg.
"The whole process that used to be done manually, of identifying clients' needs, coming up with a fit plan, surveying the market, touring the market, making offers -- well, that's got streamlined with all sorts of technology," he adds.
Betting on technology to drive growth, JLL Canada aims to become the top commercial real estate services company in the country.
"We've had a massive ramp-up, and our objective is JLL being No. 1 in the marketplace and the most comprehensive service provider," Miller said.
In addition to corporations, JLL has extended its services to the government. The latter is set to implement JLL's building-management technology platform, called IntelliCommand, soon. The platform "helps you proactively identify problems and anomalies that often go undetected in your buildings," according to JLL.
In the housing sector, Miller says that he is already thinking of a service that will advance the way landlords run their own co-working facilities.
"We're into the final days of the concept of the long-term commercial lease," he said. "[It] very much suits the landlords, because who wouldn't want their tenant to be locked in for 10 years? All of our large occupiers are now saying, 'how can we have an element of flexibility?'"
Miller noted that WeWork, a company which provides consulting and housing to start-up companies, could answer these needs, but also acknowledges that it needs improvement
"We're developing technology to allow employers to manage employees at a distance, using apps and communication tools."
Toronto-based JLL Canada has expanded tenfold to more than 1,500 employees since 2012. Over the last six years, its revenue has increased by 1,000%.
Related stories:
TD Bank app now offers mortgage consultation
Canadians think foreigners have serious leverage over popular markets