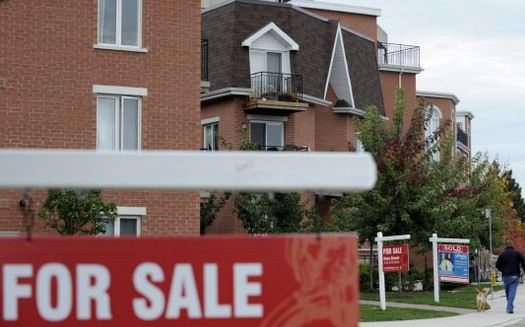 The Canadian Real Estate Association (CREA) recently reported that resales of Canadian homes grew 4.1% in June from the previous month, showing that the market is finally starting to show signs of life.
Canada's home market, which had cooled in the previous year amid rising interest rates and tighter mortgage rules, is now slowly adjusting to the restrictions, according to Reuters.
Even with the improvement in home resales, sales activity remains below the 10-year monthly average, and rising mortgage rates are capping activity and price hikes, CREA's Chief Economist Gregory Klump said.
"The number of homes trading hands has a long way to go before it returns to levels posted in recent years," Klump said.
Newly listed homes were down 1.8% in June and stayed below levels for the month in recent years. With the slowdown in new listings and increase in sales, the national sales-to-new listings ratio surged to 54.3% in June from 51.2% in May. For context, a ratio between 40 and 60 is considered balanced, and the long-term average is 53.4%.
CREA further highlighted that there were 5.4 months of inventory on a national basis at the end of last month, down from May's three-year high and the long-term average of 5.2 years.
The actual average price for homes sold in June declined 1.3% from a year earlier to a bit less than $496,000.
CREA said that actual sales dropped 10.7% from 2017 to a five-year low, while the industry group's Home Price Index was up 0.9% from June last year.
Related stories:
Canada housing market shows signs of life
Why homes are nearly unaffordable in Canada