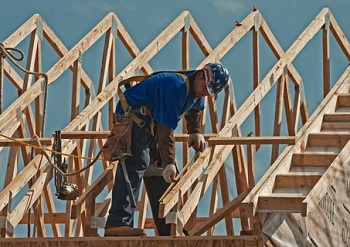 The house price rises in Calgary are set to intensify due to the lack of affordable land according to a local house builder.
Jay Westman, CEO of Jayman MasterBuild, is calling for city officials to make some changes to help the pace of construction and cut some of the hurdles in the path of approvals.
Westman says that prices are rising every month and it's making construction projects economically unviable. He says that getting through Calgary's approval process takes twice as long as it did a few years ago.
While the OECD recently cited land use policy as an issue in other parts of Canada too, Westman believes that it is City policy that is causing problems, comparing the more favourable conditions for land use in Edmonton.