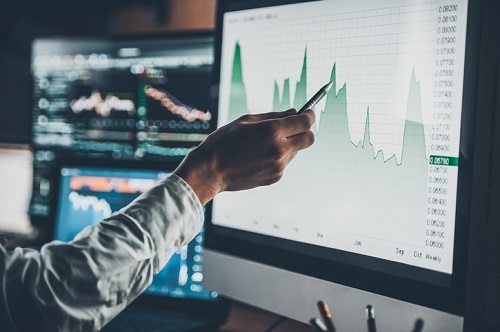 Canada's "Big Six" and Quebec's Desjardins Group, the largest residential mortgage lenders in the country, have incrementally enhanced their capital cushion against losses in preparation for an unfavorable economic scenario. This was done by significantly improving their Common Equity Tier 1 (CET1) ratios, which is credit positive, according to Moody's Investors Service.
The credit rating agency analyzed the credit implications for these banks under 2016 and 2018 stress test scenarios.
"Our analysis shows banks' capital ratios have substantially increased since 2016, which enables them to absorb higher expected losses in their growing mortgage exposures," said Moody's Vice President Jason Mercer.
"All seven of the largest mortgage lenders have higher end-point CET1 ratios in our updated stress test despite increased stress losses, which is credit positive."
Moody's saw the banks' collective losses surge to $14.3 billion in the 2018 stress scenario from $12.1 billion in 2016.
It was also found that banks at present have more mortgage exposure in Ontario and British Columbia. Additionally, there are fewer insured mortgages compared to 2016.
The stress test scenario generated notable insights including a drop in insured mortgages, which is a credit negative. However, the agency's assumption of lower insured mortgage claims rejection largely offset higher uninsured losses.
"The largest driver of increased residential mortgage losses is portfolio growth," Mercer quipped. "A shift in portfolio mix toward Ontario and British Columbia also contributed to higher losses. In addition, the increasing proportion of uninsured residential mortgages is credit negative, since they have higher loss given default than secured residential mortgage debt."
Notably, residential mortgage debt grew at a Compound Annual Growth rate (CAGR) of 6% between 2014- 20017. During the same time period, the average house price in Canada has hiked almost 10% a year.
On the brighter side of things, Moody's highlighted that solid employment and easing debt burden are positive indications for residential credit quality.
To date, Canadian consumer debt to income is still high at 168%, but it has moderate in the previous quarter due to strong labor market that helps raise income levels.
Related stories:
Revival of investor immigrant program stirs academic discussion
BC enters $1B deal to provide affordable homes