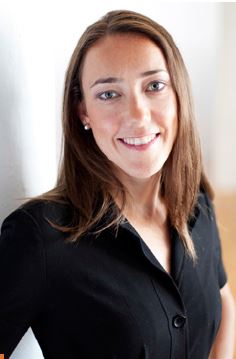 Who:
Alyssa Richard
What:
Founder
What:
RateHub.ca
Alyssa leveraged her business degree from Queen's University to break into the financial services industry and attain a financial consulting job in the United States with Bain and Company. It was there that she learned about mortgage rate comparison sites and conceived the idea for RateHub.ca. Following the success of RateHub.ca, which is Canada's No. 1 rate comparison site, Alyssa launched ClosingCosts.ca, which helps homebuyers calculate the cost of buying and selling a home.
Milestones achieved in 2013
This year, we launched a refinance centre, a condo guide, and a section on investment property mortgages as well as alternative mortgages
We created more widgets for industry professionals to use on their sites
We also launched ads (and offered ad space) on the site for the first time
We were mentioned by the press more than ever before, and became regular commenters on CTV
Overall, we averaged 250,000 visits per month
Goals for 2014
We want to solidify our position as the No. 1 mortgage rate site in Canada
We hope to expand our education centre offerings
We also want to build up offerings for alternative mortgages, such as bad credit mortgages, new-to-Canada mortgages, etc.
We plan on doing some offline advertising
Overall, we want to continue to see profitable growth
Forecast for the industry in 2014
"As consumers continue to go online to start their mortgage research, we think it will become increasingly important for brokers to develop a strategy to acquire online leads, either through their own sites, rate sites, etc. The brokers who survive will be the ones who have a strong online presence. We think those who do will play an important part in the mortgage industry, and we're excited to continue to work with some of the best brokers in Canada next year."
Current:
Founder, RateHub.ca (2010)
Previous:

Committee Member, TEDxTO (2010-2011)
Logistics Coordinator, TEDxIB (2009-2010)
Co-Founder, Break Into Business (2007-2010)
Associate Consultant, Bain & Company (2007-2009)
Teaching Assistant, Queens School of Business (2005-2007)

Years of Experience:
ACHIEVEMENTS/RECOGNITIONS:

Worthy 30" by the National Post
"Toronto's hottest young entrepreneurs" by the Globe and Mail

AFFILIATIONS:
EDUCATION:

Bachelor of Arts- Commerce, Queens School of Business (2003-2007)
Bachelor of Arts Commerce, Exchange Student, The University of Western Australia (2006)

Current Town

Toronto, Ontario

Hometown
Family
Interests
Other Information
To read the full feature, click on the following link
CMP Hot List 2014
to download the PDF.