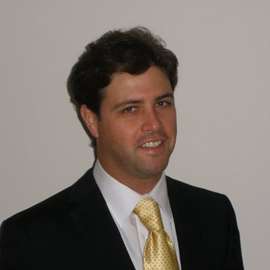 Who:
Brennan Wood
What:
Regional VP
Where:
Mortgage Alliance Commercial Canada
Brennan, who holds a J.D., left the legal world in 2008 to focus exclusively on commercial financing across Canada. For most, commercial financing can be daunting but Wood has been around the commercial brokerage roller coaster his entire life.
When he saw an opportunity to grow professionally with a new division of Mortgage Alliance he jumped in with two feet and hasn't looked back. Growth has been exponential and Wood believes it will remain that way as his network across Canada continues to grow.
Milestones achieved in 2013
CMP top 10 largest commercial broker list
Top producer Mortgage Alliance Commercial
Personally: I got engaged!
Goals for 2014
Continued aggressive growth across the country through strategic partnerships
Top commercial broker in Canada by volume
Access to equity solutions for developers
Close at least one deal in every province
Forecast for the industry in 2014
"From the commercial perspective there is great opportunity for brokers who dedicate themselves to commercial financing. Lenders continue to impose more confusing rules on borrowers. This confusion increases the demand for quality brokers who are not only able to source but structure loans to meet specific lenders' changing appetites. As long as brokers are able to provide effective solutions that meet clients' requirements there will be no shortage of opportunities. Through diligent review of transactions we offer realistic and effective solutions that both borrowers and lenders are happy with."
Current:
Regional Vice President, Mortgage Alliance Canada (2010)
Previous:

Director of Sales Canada, SunCarrier LLC (2010-2012)
Articling Student, Pilgrim Geddes (2008)

Years of Experience:
ACHIEVEMENTS/RECOGNITIONS:
AFFILIATIONS:
EDUCATION:

Juris Doctor-Law Corporate Commercial, Bond University, 2006-2009
BA-Political Science (Honours), The University of Western Ontario, 2001-2005
McGill University
Ridley College

Current Town

Toronto, Ontario

Hometown
Family
Interests
Other Information
To read the full feature, click on the following link
CMP Hot List 2014
to download the PDF.