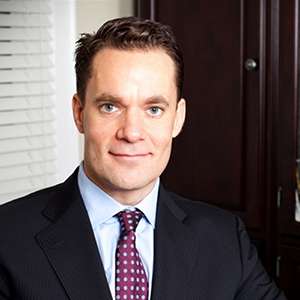 Who:
Calum Ross
What:
Owner, Principal Broker
Where:
Calum Ross Mortgage
"There is an old proverb that says,'In calm water every ship has a good captain.' With the last three rounds of mortgage rule changes now worked into the system and mortgage rate wars compromising profits, there is going to be a lot of people leaving the mortgage sales space. The positive side of this is that more complex rules and tighter lending conditions are both exciting and great news for people who have been committed to improving and evolving with the times. When markets get more challenging there tends to be 'flight to quality' where consumers don't want to work with just any mortgage professional, but instead begin to favour those with track record and formal training. I am excited for the great opportunity to go the extra mile for clients, giving them the tools to navigate the more tumultuous real estate, mortgage, and investment landscape. With every change in market conditions there is increasing opportunity – this will be a year where long-term business planning pays off for those who have anticipated this for some time now."
-Calum Ross of Calum Ross Mortgage
Current:
Owner/Principal Broker, Calum Ross Mortgage (2012)
Head of Real Estate Finance, Real Estate Investment Network (REIN) (2006)
Previous:

Owner/Broker, The Mortgage Centre (1999-2012)

Years of Experience:
ACHIEVEMENTS/RECOGNITIONS:

Ranked #1 Mortgage Broker in Canada, Canadian Mortgage Professional Magazine 2010
CIBC Mortgages Lifetime Achievement Award, CIBC Mortgage Inc. 2010
#1 Top Producing Mortgage Agent Nationally, CIBC Mortgages Inc. - The Mortgage Centre 2009

AFFILIATIONS:
EDUCATION:

Program for Leadership Development (PLD) - Section 12, Harvard Business School 2010-2011
Master of Business Administration (MBA), Finance and Financial Management Services, Dean's Honour List - Graduated with Distinction, York University - Schulich School of Business 1998-2002
Canadian Securities Course (CSC)®, Canadian Securities Institute
Professional Financial Planning Course (PFPC)®, Canadian Securities Institute
Conduct and Practices Handbook Course (CPH)®, Canadian Securities Institute
Investment Funds in Canada (IFC)Current Town

Current Town

Toronto, Ontario

Hometown
Family
Interests
Other Information
Trained as a black belt in Shotokan karate
To read the full feature, click on the following link
CMP Hot List 2014
to download the PDF.