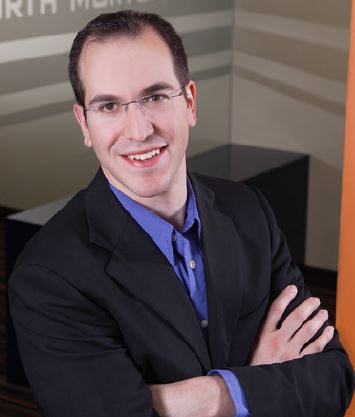 Who:
Dan Eisner
What:
Founder
Where:
True North Mortgage
A former contestant on CBC's
Dragons' Den
, Dan has since opened nine of his retail True North Mortgage stores across Canada; from Vancouver to Halifax with a number of offices dotting most major cities in between.
True North Mortgage has received a number of awards over the years including; CMP's Broker of the Year in 2011, CMP's "Hot 50", Profit 200 fastest growing companies from 2010-2013. Eisner, himself, was also named to Avenue Magazine's "Top 40 under 40" in 2009 and to Business in Calgary's "Business Leaders of Tomorrow" in 2011.
Milestones achieved in 2013
Closed over $830 million in mortgages representing a 20 per cent growth over 2012
Successfully opened 2 new stores
Goals for 2014
Expand by opening more store in cities we currently do not have locations
Develop and grow our newly founded Real Estate Brokerage arm across Canada
Forecast for the industry in 2014
"It will be an uphill battle trying to maintain and grow our business as OFSI continues to rewrite the rules of underwriting ever few months."
Current:
CEO & Senior Mortgage Broker, True North Mortgage (2003)
Previous:

Business Consultant, Grant Thornton LLP (2004-2005)
Strategy Manager Consultant, Accenture (2001-2003)

Years of Experience:
Over 20 years of financial services industry experience
ACHIEVEMENTS/RECOGNITIONS:

Top 75 Brokers by Volume in Canada - Ranking #1, CMP Magazine 2012
Top 200 fastest growing companies list - Ranking #23, Profit Magazine 2012
Top 50 fastest growing companies list - Ranking #41, Profit Magazine 2011
Selected as one of Calgary's "Leaders of Tomorrow"
Business in Calgary Magazine 2011
Selected as one of Calgary's "Top 40 under 40" Avenue Magazine 2009

AFFILIATIONS:
EDUCATION:

MBA, Richard Ivey School of Business (Dean's List Ranking) 1999-2001
Bachelor of Commerce, McMaster University 1991-1995

Current Town

Calgary, Alberta

Hometown
Family
Interests
Other Information
To read the full feature, click on the following link
CMP Hot List 2014
to download the PDF.