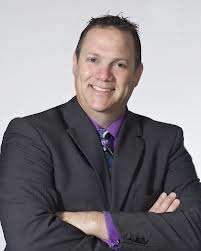 Who:
Gary Mauris
What:
President
Where:
Dominion Lending Centres
Gary played a central role in creating three national companies from the ground up. Currently, he is active as the president of Dominion Lending Centres.
Milestones achieved in 2013
#1 Brokerage in Canada in both volume and number of mortgages funded
DLC Up 6.3% Over 2012
Record Market Share – 17.2% market share among all Canadian brokerages (27% when combined with MCC)
Purchased Mortgage Centre Canada – bringing total annual funded volume to $20 billion
Lender Rankings & Efficiencies – DLC is #1 among 11 of Canada's Top 20 Lenders; #1 or #2 with 15 of the top 20 lenders
Goals for 2014
Continue to drive consumer awareness via consumer direct marketing initiatives such as home show sponsorships, television, radio and PR campaigns, newsletters and education
Build on our social initiatives such as Breakfast for Learning, anti-bullying campaigns and financial literacy
Continue to add products consumers will recognize and value such as unsecured Visa card line, mortgage insurance and equipment leasing
Forecast for the industry in 2014
Stable and consistent year from a growth perspective
Not likely to experience significant swings, and interest rates should continue to be low for the foreseeable future, although the rate wars and sub 3% fixed pricing is in the past
Alternative lending space to see greatest uptick due to changing guidelines and new regulatory requirements imposed on lending community
Continued consolidation within broker community
Local associations will struggle to keep membership numbers, as agents and owners grow frustrated with the added costs in duplication of industry events
Current:
President, Dominion Lending Centres (2006)
Previous:

President/Founder, Pacific Rim Cash Corporation (DirectCash) (2002-2005)

Years of Experience:
Over 20 years of financial services industry experience
ACHIEVEMENTS/RECOGNITIONS:

Best Advertising
Best Branding
Mortgage Brokerage of the Year
Profit Magazine Hot 50
Finalist for Ernst & Young Entrepreneur of the Year 2011.

AFFILIATIONS:
EDUCATION:
Current Town

Vancouver, British Columbia

Hometown
Family
Interests
Other Information
To read the full feature, click on the following link
CMP Hot List 2014
to download the PDF.