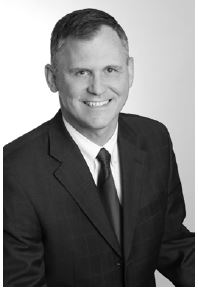 Who:
Martin Reid
What:
President
Where:
Home Trust
Martin was appointed to the position of president for Home Trust Company and its parent, Home Capital Group Inc. in January 2010. He brought 20 years' experience in the financial services industry to the position of treasurer with Home Trust in 2007. Prior to that, he worked for Deutsche Bank Canada in a number of roles; Deutsche Bank New York as its director of market risk for the Americas; and Dundee Bank of Canada as managing director or rates and liquidity.
Milestones achieved in 2013
Home surpassed $1 billion in shareholder equity
We are on target to complete our 16th consecutive year of ROE over 20 per cent
Home assets under administration surpassed $20 billion
Goals for 2014
Our strategy for 2014 is to continue providing our Broker Partners with leading-edge service and a "One Stop Shop" product suite that will assist in capturing additional market share within the residential mortgage space
This past year Home has continued to expand in the areas of underwriting personnel, technology and office space, so that we may continue to meet the demands of mortgage brokers across Canada, both in 2014 and beyond
Forecast for the industry in 2014
"Broker penetration will continue to increase as buyers become more aware of the value they bring in this heightened regulatory environment."
Current:
President, Home Trust Company (2010)
Member of the Board of Trustees, Healthcare of Ontario Pension Plan (2010)
Previous:

Treasury, Dundee Bank of Canada (2006-2007)
Consultant, Bendix Foreign Exchange Corporation (2004-2005)
Director-Market Risk, Deutsche Bank Ag, New York (1999-2005)
Treasurer, Deutsche Bank Canada (1984-1999)

Years of Experience:
Over 20 years of financial services industry experience
ACHIEVEMENTS/RECOGNITIONS:
AFFILIATIONS:

Healthcare of Ontario Pension Plan

EDUCATION:

ICD. D, University of Toronto- Rotman School of Management (2010)
Bachelor of Arts, Economics, York University (1980-1983)

Current Town

Toronto, Ontario

Hometown
Family
Interests
Other Information
To read the full feature, click on the following link
CMP Hot List 2014
to download the PDF.