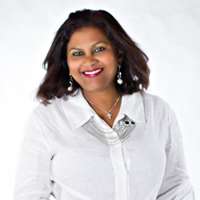 Who:
Patricia Giankis
What:
President & CEO
Where:
ScoreUp
Patricia has over 30 years' experience in the financial services industry on both the banking and mortgage brokering side and, more recently, launched ScoreUp – a credit analysis and education resource. Patricia has lectured at women's shelters and the YWCA and has provided assistance to community charities.
Milestones achieved in 2013
CENTUM Financial Group endorsed Score-Up Inc., making our products & services available to thousands of their agents
Signed International Women's Leadership Association in New York who has over 40,000 members
Jamaica National Building Society endorsed Score-Up Inc., and have over 30,000 members
Signed 30 + licensees and growing every week
Brought Score-Up Inc. to the US by way of opening offices in NYC, Atlanta and Ft. Lauderdale
Featured in the September-October 2013 Success Issue of the Inspirational Woman Magazine in Association with The IWLA
Signed two super brokers
Goals for 2014
Publish a book due this year
Open 10 new offices in the U.S.A.
To bring score navigator online to Canada
To market and brand product across Canada
Forecast for the industry in 2014
"We feel that the requirement for good credit will become a necessity by most merchants dealing in loans, financing, leasing and credit granting to name a few. This trend which we have already experienced by the tightening of the mortgage loan requirement with the B20 rules (and more to come) will cause Canadians to seek out trusted, proven and easy to use credit assistance, credit management and credit education. We forecast that this requirement for good credit will be adopted and become the standard around the world thereby making the need for a credit management and credit education system a must."
Current:
Founder, Score-Up (2012)
Previous:

Principal Broker, Centum Metrocapp Wealth Solutions, Inc. (2000-2013)
Founder, CreditXpert Canada, Inc. (2003-2009)
Owner/CEO, Metro Cap Financial Services (2000-2004)
SBU Manager, The Associates Financial Services of Canada, Inc. (1994-2000)
Manager, RBC (1981-1994)
Account Payable Manager, Honest Ed (1974-1981)

Years of Experience:
Over 30 years of experience in the Mortgage and Financing industry
ACHIEVEMENTS/RECOGNITIONS:
AFFILIATIONS:
EDUCATION:

Insolvency Councilors Qualification Course, CAIRP (2006)
Strategic Management Workshop (2006)
Ethical Practice in the Mortgage Industry (2006)
Collection Agency Course (2005)
Ontario Association of Credit Counseling Services (2004)
Collection Law Seminar (2004)
Cross Selling training seminar by Gregg Frost (2003)
Business Letter Writing, University of Toronto (1990)
Investment Funds in Canada, Ryerson Polytechnic University (1990)
Business Management, Ryerson Polytechnic University (1981-1983)
Communications, University of Toronto (1980-1981)
Accounting, Seneca College of Applied Arts and Technology (1973-1975)

Current Town

Toronto, Ontario

Hometown
Family
Interests
Other Information
To read the full feature, click on the following link
CMP Hot List 2014
to download the PDF.