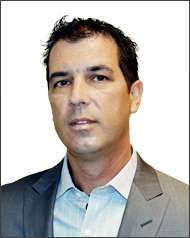 Who:
Phil Fiuza
What:
Managing director, single family mortgages
Where:
Canadian Mortgage Capital Corp. and Atrium Mortgage Investment Corp.
Milestones achieved in 2013
We launched a single family division in 2013
We are not interested in competing on pricing to grow receivables quickly
We prioritize a safe risk profile while targeting an eight per cent dividend yield to our shareholders.
Goals for 2014
Our challenge for 2014 will be building on our current relationships with the existing broker community and enhancing it
Building new relationships is important, but keeping Atrium top of mind with the existing set is top priority. We feel that we have a responsibility for helping to spread the MIC message, that's why events like the Mortgage Summit are very important to us
Atrium also has offices in Alberta and B.C. Most of the business out west is commercial. We want to expand our residential portfolio in these areas as well. We plan to establish a larger single family presence in the west during 2014
Hiring more underwriters to increase our underwriting capacity in Ontario and in Western Canada
Forecast for the industry in 2014
"2014 will continue to bring its challenges to the broker channel. Rule changes, tighter underwriting criteria, the fear of a landing (pick one – hard, soft, none at all?). It's a bit upside down out there when I tour the offices and talk to the agents directly. They are struggling and are frustrated with underwriting policies that some lenders are implementing because pick and click underwriting doesn't really work these days. What I do see is an increase in the quality of the transaction we are getting. When people hear alternative lending, they immediately think bad credit, bankruptcies, high ltv's. Let me tell you, this is not the case. We are seeing applications with quality borrowers and quality real estate."
Current:
Managing Director of Single Family Mortgages, Atrium Mortgage Investment Corporation
Previous:

Manager, Broker Origination Centre and Mortgage Services – AMP, IC Savings (2009-2013)
Assistant Vice President, People's Trust Company (2005-2008)
Senior Account Manager, Centract Settlement Services (2001-2004)
Mortgage Manager, Citizen Bank of Canada (1997-2001)
Area Lending Manager, Royal Trust Company (1990-1993)

Years of Experience:
Over 25 years' experience in the Canadian mortgage
ACHIEVEMENTS/RECOGNITIONS:
AFFILIATIONS:

Healthcare of Ontario Pension Plan

EDUCATION:

BA-Political Science, York University 1984-1989
Harbord Collegiate 1979-1984

Current Town

Toronto, Ontario

Hometown
Family
Interests
Other Information
To read the full feature, click on the following link
CMP Hot List 2014
to download the PDF.