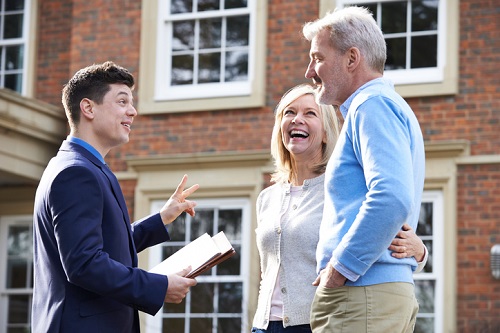 A recent IPSOS survey found that retiring at home is important for a majority of Canadian senior citizens. However, as the country's population ages, many homeowners feel pressured to sell their homes to help fund their retirement.
The survey found that 93% of Canadians aged 65 and above feel that it is important to stay in their current home during their retirement period. It also revealed that 24% of the respondents aged 75 and above had been proactively approached by realtors about selling their homes.
"We know from talking to older Canadian homeowners that they are increasingly approached by door-knocking realtors and property peepers, wondering if the home is for sale," Yvonne Ziomecki, Executive Vice President, for HomeEquity Bank, said. "As older Canadians are living longer and realize the benefits of staying in their homes longer, they greatly value the sense of community, independence and the familiar comforts of home."
When asked why they prefer to keep their homes during retirement, 69% of respondents aged 65+ cited maintaining independence as the number one reason.
For Canadians age 75 and above, more than half (51%) said they felt it was important to stay close to family, friends and their community. Another 40% mentioned emotional attachments and memories as an important reason for staying in their current home during retirement.
HomeEquity Bank commissioned global market research firm IPSOS to conduct the aforementioned survey in June.
Related stories:
Canadians weigh in on different mortgage types
BC enters $1B deal to provide affordable homes