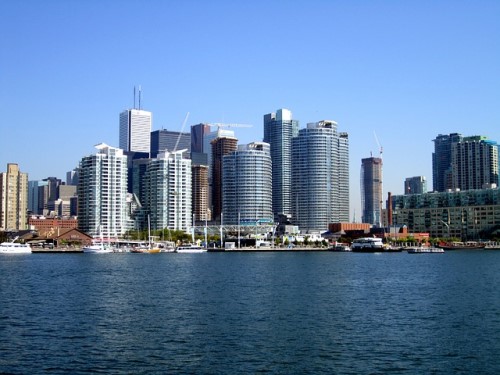 While the housing market in the Greater Toronto Area is showing signs of slowing down, with sales dropping and prices declining, the story is very different for the GTA's sizzling condo market.
According to Urbanation, a boutique real estate consultancy focused on the GTA market, the first half of the year proved "explosive" for new condo sales, with prices up by the double digits and sales hitting another record high.
There were 12,138 new condos sold in the GTA during the second quarter of 2017, up 62% from a year earlier. Meanwhile, the average selling price of $757 per square foot is 28% higher than a year ago.
"While the current pace of new condo sales shows a remarkable level of confidence in the GTA housing market, activity has reached an unsustainable level for the near-term," said Shaun Hildebrand, senior vice president of Urbanation. "Market fundamentals, however, still appear supportive of prices."
Hildebrand doesn't expect the supercharged sales and price growth to continue, partly because of the broader slowdown in Toronto's real estate market, and also because higher condo prices mean investors who own such properties are making less money out of them.
According to estimates from Realosophy, the vast majority of investment properties purchased in Toronto last year are renting at a loss – if they are being rented out at all.
Declining yields on investment properties "should lead to less frenzied demand [for new condos] in the second half of the year," Hildebrand said.