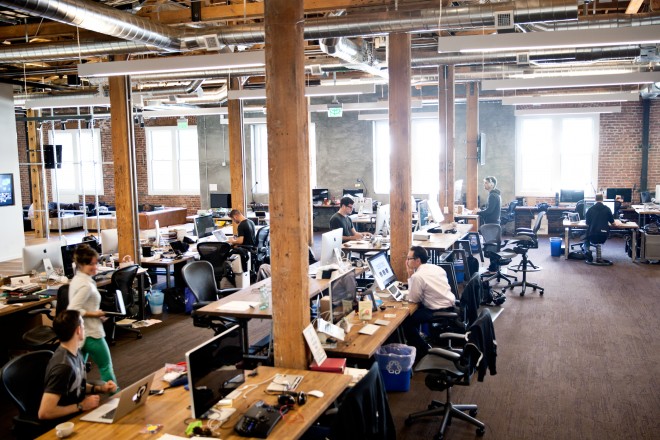 An increasing number of firms are seeking a communal feel to their new office premises.

For modern businesses it's goodbye to private offices and sometimes even private desks and hello open plan environments and staff lockers. It may sound a little like your old high school but for many sectors it works better to inspire a collaborative approach to business.

When Deloitte's new Toronto HQ building is finished it will feature this new approach for its 3,500 staff. Having trialled new ways of working at its Langley office it found that the team was more productive. The key to it working is a bright, clean and flexible workspace that employees enjoy working in and get real benefits from not being tied to a single desk or room.

As more businesses adopt this kind of layout it remains to be seen what happens to vacancy rates in heritage buildings that cannot necessarily be adapted.