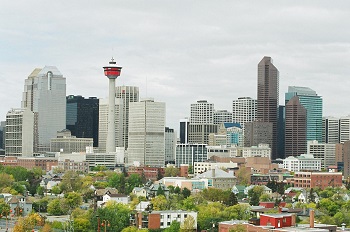 The latest Canadian Emerging Trends Real Estate report from PricewaterhouseCoopers shows that office construction is not slowing down in our major cities.
Toronto and Calgary are especially hot for new commercial property starts and the signs are that the high level of construction will continue well into 2015.
Calgary is particularly popular with large corporations and many base Canadian headquarters in the city.
Some experts though predict that older office space could be left empty or rents will be forced down if a slowdown in the energy sector puts the brakes on the economy.