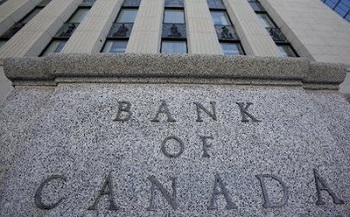 The governor of the Bank of Canada said today that it would not be a good idea to raise interest rates in a bid to tackle imbalances in certain sectors of the economy such as property.
Stephen Poloz said that such measures would hurt other sectors including auto manufacturers and construction and would hit confidence in the economy.
Speaking in Toronto the governor said that the Bank's focus is achieving its 2 per cent inflation goal.
He highlighted spare capacity in the economy such as exports and the labor market.