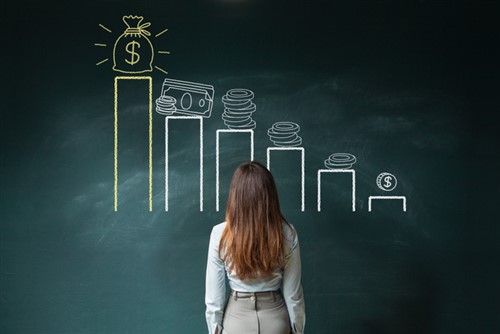 Consumers are feeling "little pain" from the central bank's four rate hikes, according to Reuters, a phenomenon which seems to undercut some of the early warnings regarding the possible repercussions of increasing rates.
Although official interest rates have risen 1 percentage point in a year, analysts said the structure of Canada's mortgage market means few borrowers were affected by the rate hikes, while those who cannot afford the cost of buying a home are now spending their money elsewhere.
"Somewhere between 10% and 12% of mortgage holders are actually in a product that is going to be affected by a rate increase," said Paul Taylor, President and Chief Executive at Mortgage Professionals Canada.
Taylor further explained that more than 7 in 10 mortgages have a fixed interest rate, while the others are divided between adjustable and variable rate mortgages. While adjustable rate mortgages incur higher monthly costs when rates increase, variable rate mortgages usually come with fixed monthly payments.
This means that borrowers pay more interest and less principal when rates rise, and the length of their mortgage term is reduced by a few months, according to Rob McLister, founder of mortgage rate comparison website RateSpy.com.
Additionally, while about half of Canadian mortgage holders' interest rates will reset this year (including those whose fixed-rate mortgages renew), those who chose the most popular product, the 5-year fixed rate, will see their rates be largely similar to the levels seen in 2013.
"A one percentage point change in the overnight rate should be pretty meaningful to households, but they don't borrow at the overnight rate - a lot comes tied to the five-year yield ... and their monthly cash flows don't really look any different," said Royce Mendes, senior economist at CIBC Capital Markets.
The Bank of Canada said last week that while wages have surged, a slowdown in the growth of total hours worked and new mortgage rules have impacted consumer spending. The tighter rules, which were implemented in January, have also helped control the growth of Canada's large household debt.
Taylor said the new mortgage limits have stymied the goals of many middle-class Canadians to buy their homes, and that while will most likely have bad effects on the economy in the long run, he acknowledges that the shift has probably been good for consumer spending.
"If you've been saving for a down payment for years, and now you need another $20,0000 or $25,000 just to qualify for a mortgage, you give up. And the idea of a new car feels like a pretty good reward instead. So I'm not surprised there's an uptick in consumer spending if people no longer have the opportunity to invest in housing."
Related stories:
TD Bank app now offers mortgage consultation
Household debt rating eased in Q1 2018 as banks' second quarter profit rose