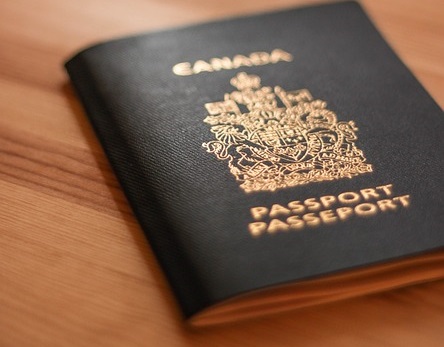 In 2014, the Canadian government ended the Immigrant Investor Program (IIP), a system that effectively allowed wealthy foreigners to buy permanent residency, after it failed to meaningfully bolster the country's economy. Recently, some academics have discussed what would happen if this program was revived today.
James Tansey, Executive Director of the Centre for Social Innovation and Impact Investing (S3i) at UBC's Sauder School of Business, proposed bringing back the IIP as a solution to Vancouver's housing crisis last year. He also suggested that it could be used to help fund affordable housing.
The IIP allowed wealthy immigrants who had net assets of at least $1.6 million to lend the federal government $800,000, which would be refunded to the lender over the next five years. In the interim, the government would take the interest earned over this period and invest it in the economy. In return, they would be granted permanent residency — a status that gave immigrants the right to reside anywhere in Canada and begin applying for citizenship.
Given the original program's downsides, including investors paying less tax than immigrants, the IIP would need to come back with significant revisions, as reported by Global News.
Tansey suggested that instead of $800,000, immigrants should invest $1 million instead, to be held for 15 years or even retained as a deposit. The money, including the interest, could be used for residential housing.
This solution was brought up after noting that UBC economist Giovanni Gallipoli's projected revenue for British Columbia would not make an impact on Vancouver's housing market. Last year, Gallipoli said that Vancouver would have earned $510 million every year if each investor family that came to British Columbia between 2014 and 2016 – 15,000 in total – capitalized $1 million in housing.
While this sounds good on paper, many experts are against reviving the program. In 2017, the Conference Board released a study entitled "Entrepreneur and Investor Immigration," which suggested establishing a new federal IIP, but the board didn't show enthusiasm in any of the potential benefits from such a program.
Gallipoli, who is originally from Italy, also decided against the idea of reviving the program. If it was going to be brought back, he would want to see much higher prices for entry, "maybe even 10 times higher, or by any factor that would reflect the long-term value of Canadian citizenship."
"Canadian residency and citizenship should be valued for what it is," Gallipoli emphasized.
Related stories:
Bank of Canada expects benchmark changes by year-end
BC home sales down due to modified mortgage rules