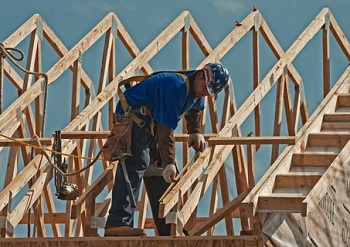 The year over year figures for building permits in Saskatoon show an increase of almost 300 units to 1,639.
The value of the residential sector is up from $288 million for the first half of 2013 to $328 million for the same period this year.
Non-residential has seen a decrease of 10 per cent in permits issued with value down $95 million due to fewer high cost single developments. Increased population seems to be driving the rise in home building.