The number of homes sold nationwide in January was down sharply from the previous month.
New figures from the Canadian Real Estate Association show a 14.5% decline month-over-month (39,609) from December's record high monthly record (46,352). There was a 2.4% drop year-over-year in actual (not seasonal) activity.
"The piling on of yet more mortgage rule changes that took effect starting New Year's Day has created homebuyer uncertainty and confusion," said CREA President Andrew Peck. "At the same time, the changes do nothing to address government concerns about home prices that stem from an ongoing supply shortage in major markets like Vancouver and Toronto. Unless these supply shortages are addressed, concerns will persist."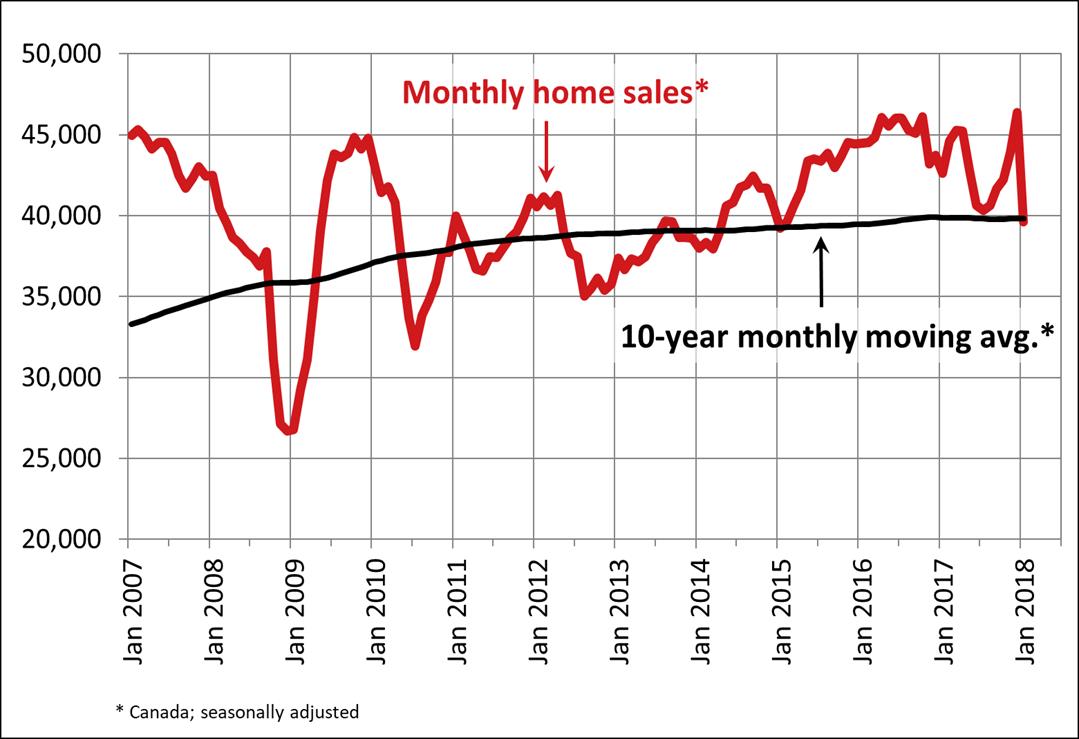 There was also a sharp drop in new listings in January, down 21.6% from December to the lowest level since spring 2009. New listings declined in 85% of markets.
The Aggregate Composite MLS HPI rose by 7.7% y-o-y in January, the 9th consecutive deceleration in y-o-y gains. It was also the smallest y-o-y increase since December 2015.