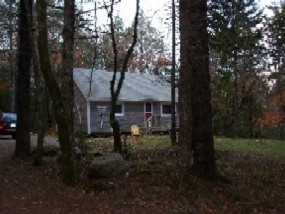 Now that the warmer, vacation-friendly, weather is here, sales of recreational property is growing, according to a new report. The 2014 Recreational Property Report from Royal LePage says that after a slow start to the year's buying due to a harsh winter, things are now picking up.
With low interest rates, rising income and a general increase in consumer confidence, sales of (and interest in) cabins, chalets and cottages are all increasing across most areas.
Phil Soper of Royal LePage says that while Canadians had been looking south of the border to pick up second home bargains, the "real deals are now at home".