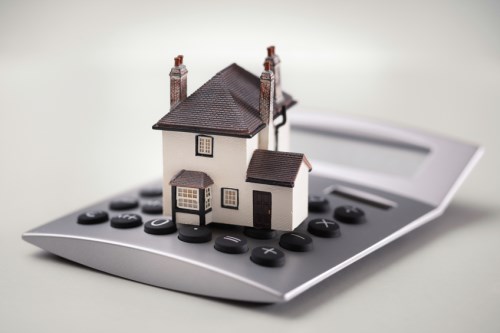 Homebuyers' incomes listed on mortgage loan applications are higher than those reported to the Canada Revenue Agency (CRA), according to the recent research from the Canada Mortgage and Housing Corp (CMHC).
As reported by the Financial Post's Haider Moranis Bulletin, the study revealed that first time home buyers are more likely to "misstate" earnings in real estate markets with expensive prices.
Compared to repeat homebuyers – who get to keep a part of the value gained from their existing homes – first time home buyers depend on savings or loans to afford a minimum down payment for a mortgage. As such, it is harder for them to present collateral that will be sufficient for the loan amount that they are requesting.
This insight was generated after Drs. Basiri and Mahmoudi determined first time home buyers' possible income misstatement (PIM) using the wages stated on mortgage applications and the ones reported on tax files from 2004 to 2014. An interesting note: during the decade, CMHC covered 60 to 80% of the insured mortgage loan market.
In the same paper, presented at the American Real Estate and Urban Economics Association conference, PIM was explained as "the difference over time between the growth in income reported to CMHC and the growth in taxable income filed with the CRA at the Forward Sortation Area (FSA) level." FSAs, on the other hand, are the sectors that indicate the first three characters of a six-digit postal code.
Upon analyzing the data more extensively, a correlation between higher default rates and frequency of income misstatement was found. Eventually, it was established that the surge in housing prices triggered the homebuyers to exaggerate their incomes on loan applications.
"The study revealed that PIM was correlated with a higher rate of mortgage arrears, which represented mortgages that are 90 days or more past due within five years of loan origination. Furthermore, the study also found that an increase in PIM was correlated with an increase in insurance claims that are made once a mortgage has foreclosed," The Financial Post said.
While the existing practice needs action from the government, the study also suggested affirmative developments on this mortgage fraud – first, the study did not discover a significant dissimilarity between income growth filed at CMHC and CRA. Second, income misstatement did not worsen over the study period even with the escalation of housing prices across the country. Lastly, there was no significant evidence that mortgage brokers have been lax with their lending regulations.
Related stories:
BC launches public registry for property owners
Private mortgage lending grows market share in Toronto